Welcoming groups
Groups travel specialist
Since 1949 the Chauvin family is warmly welcoming individual groups in the most respectful hotel tradition. Dynamism, motivation and ambition are an every-day challenge. The hotel complex Le Lac has become the groups travel specialist: our Atout France's registration and the Chauvin family's experience are the best guarantees.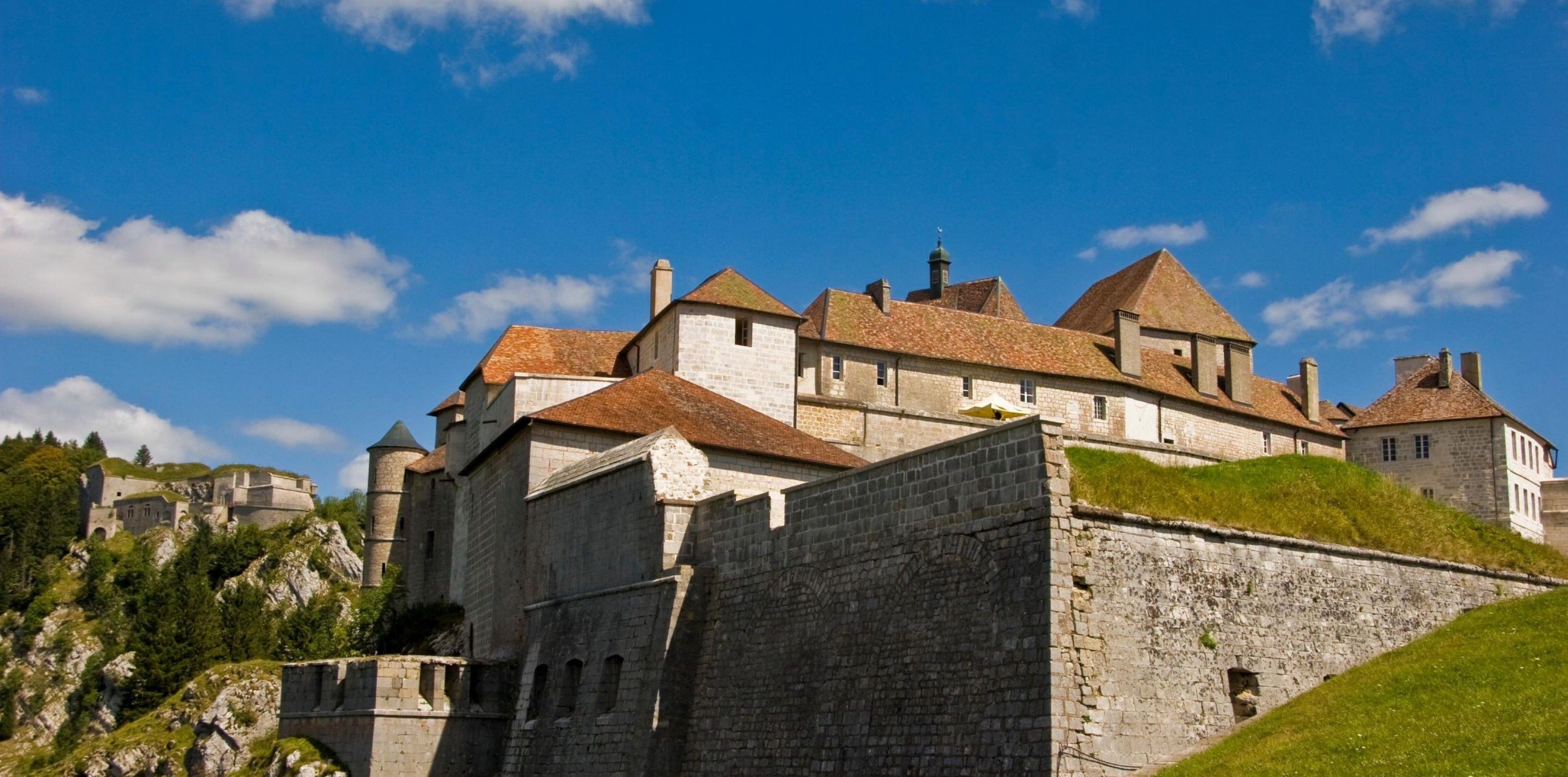 Pre-planned stays for groups.
We organise your "all-inclusive" stay included the touristic itineraries, the guided visits sites' reservation, evening activities. Winter or summer, our stays are diversified and show the principal Comtois' treasures. The monuments, gastronomy, craftsperson and their savoir-faire, traditions and men's life, producers, idyllic landscapes and natural sites.
In low season, we can reduce our prices from 10% (from 2 nights) valid in March, April, October and November!
Price-quality ratio is previously unseen: a 3* service for a 2* price.
We can create a tailored stay made for every price.
A commercial service is available for any requests : Click here
Discover our receptive office "Doubs Jura Voyages" working on the entire Bourgogne Franche-Comté region: Click here.
We conceived this trips for all the budget thanks to 2 formulas
The discovery formula
The "discovery" touristic trips include cultural visits: (price included in the package) sites, monuments and museums (and some free of charge). Example:
"Salt and Monk" visits
Museum of Salt, Salin les Bains, and The Grande Saline guided visits.
Lunch in a restaurant in Salin Les Bains
Abbey visit in Baume les Messieurs
From the Saugeais to Besançon 's day
Saugeais republic, visit of a tuyé (Morteau Sausages' smoking)
Lunch at the restaurant "A La Ferme"
Besançon, city of art and history
Visit of the Citadel ( UNESCO world heritage)
Fishmen villages around the Saint-Point lake.
Lunch at the restaurant le lac
On request we can suggest all-inclusive prices from the "Discovery formula"
In full-board from 1st day dinner to last day breakfast or in full board from 1st day lunch to last day lunch.
Our prices include:
Accommodation in Full board
Drinks and welcoming drink
Organisation and visits reservations
Our night activity included in the package without supply
1 driver free of charge
From 30 paying person, the guide will be free of charge
Our prices don't include:
Transport and insurance
Local tax (1€ per person per night)
Night activities with supply
A local tourist guide (190.00€ per full day or 120€ half day)
Special rates
For groups from 15 persons, a special rate will be apply if you choose a "bed and breakfast", half-board or full-board stay. This is a good value for money. If you want to know our prices don't hesitate to ask us! It can vary from the season and our reservation; you will be dispatching in our 3 hotels next to each other: Le Lac, Beau-Site and La Poste.
Dinner will be served in the gourmet Restaurant Le Lac or you can choose a typical local meal in the restaurant A La Ferme or Du Fromage.
You can choose to come for spring, summer, autumn or winter (cross-country skiing, Alpine skiing, snowshoe…)
Tourism professionals
Tourism professionals, tour operators, travel agencies, coach operators, we can welcome your groups with special conditions and professional rates, ask us.
Our assets:
Qualified independent tourist guides ensure the technical program management, cultural comments and activity.
We have guaranteed the best addresses and personalised welcoming in the town or sites you'll visit thanks to our experience in the groups' journey organisation since 1949.
In our "all inclusive" stays you will find an approach of the Comtoise principal resources. We insist on the human's meeting. The unusual is at the heart of our trips, you will be surprised by it every day (gastronomy, craftsperson, the "savoir-faire", the traditions, men and women's life, producers and farming resources, the franco-suisse culture, typical landscapes, monuments and unique touristic sites…)

Discover the activities